Live Peacefully Even When You're Having a Flare
Living with Inflammatory Bowel Disease (IBD) is hard!
I know because I've lived with IBD since 2011. My name is Tara B., I'm a Mindfulness Meditation Teacher and I have Ulcerative Colitis.
Crohn's or Colitis doesn't determine your peace. You do.
After hitting rock-bottom with a seven-day hospitalization, I was filled with anxiety, fear, grief, and shame.

I knew it was up to me to make peace in my mind and heart even if my body was unwell. I went in search of a practice to help me.
Mindfulness saved me!
And that's why I'm sharing these Mindfulness Practices to help you…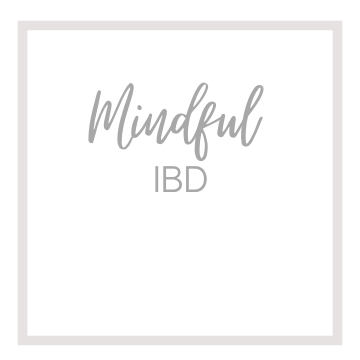 My FREE Digital Download
Mindful IBD
may help you…
◇ Feel More Peace, Less Stress
◇ Cultivate a Centered Mind + Calm Heart
◇ Learn the Basics of Mindfulness
Free Video + Meditation (Beginner Friendly)
---
Living with Inflammatory Bowel Disease
Is your mind running wild? Obsessive Overthinking…
Crohn's and Colitis can cause the mind to be anxious about the future. Constant worry about our health with thoughts like: will this flare get so bad I'll have to be hospitalized, how will the body react to this food, how can I make it through the day? Not to mention, ruminating on the past: the steroids from the recent flare pushed me over the edge, last time I ate this I had so much pain, in the bathroom yesterday…
Mindfulness helps us become aware of when thoughts are spiraling out of control. Simple practices help us intercept the loop of overthinking to focus the mind and feel grounded in the present. Living in the moment is our gateway to peace. And even if the present is a challenging place to be, there are ways to help cultivate calm. The Be MNDFL Masterclass will show you how.
Are heavy emotions like fear, shame, anxiety, and grief consuming you?
Let's be honest, living with autoimmune disease is a roller coaster of emotions fraught with lows. Dealing with the physical ailments is tough enough, but the emotional and mental toll can totally overwhelm us.
Mindfulness teaches us to open to emotions. Through practice, we learn the tools to attend to the difficult emotions so we can navigate the tough times with more ease. We also learn to lean into the goodness in life, savoring joy and happiness. The Be MNDFL Masterclass + IBD Care may help improve emotional and mental resilience helping us respond to life with wisdom.
Are you beating yourself up, being too hard on yourself?
Living with IBD is hard. Mindfulness can help to ease the suffering by teaching us to be kinder to ourselves, to care for our struggles with softness.
In the IBD Care module, you will learn how to cultivate self-compassion. The practices will help you open to your pain and help you hold your challenges with tenderness.
You'll learn to share the same compassion you show to those you love with yourself.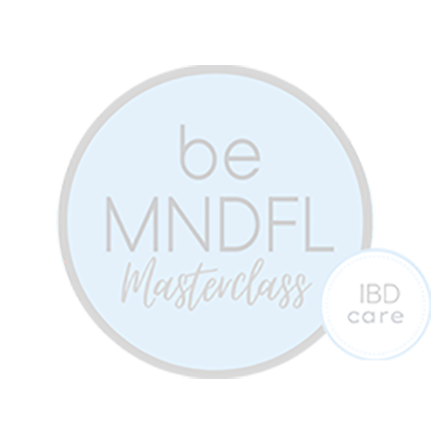 The Be MNDFL Masterclass + IBD care
may help you…
◇ Feel Peaceful, Even during a Flare
◇ Cultivate Kindness for Yourself
◇ Care for your Body
◇ Learn the Foundations of Mindfulness
◇ Start a Meditation Practice
IBD Friends, I See You. I Hear You. I Feel You.
Message from Tara B.:
Mindfulness teaches us to open to our struggles with compassion. Through practice we get to know ourselves, becoming aware of our emotions, body, and thoughts (oh, the thoughts!). Mindfulness is an opportunity to befriend ourselves and learn to cultivate kind habits to respond to the disease with more ease. I can't wait to share these practices so that you too can live peacefully with chronic illness. Be Kind to Yourself, t
---
Student Love
"I found the practice to be very soothing, peaceful and safe. Your teachings I felt were very encouraging and apt and the way you delivered your words added greatly to the conducive environment for evolving to a new level. So thank you, Tara, for your trusted support and guidance." – Natalie
"Thank you so much for all that you've shared with us. The knowledge that you have imparted has been a great help and I am using it in many different ways more and more each day." -Michelle
"Wonderful and gifted guidance -practical and enlightening." -Lucille
---