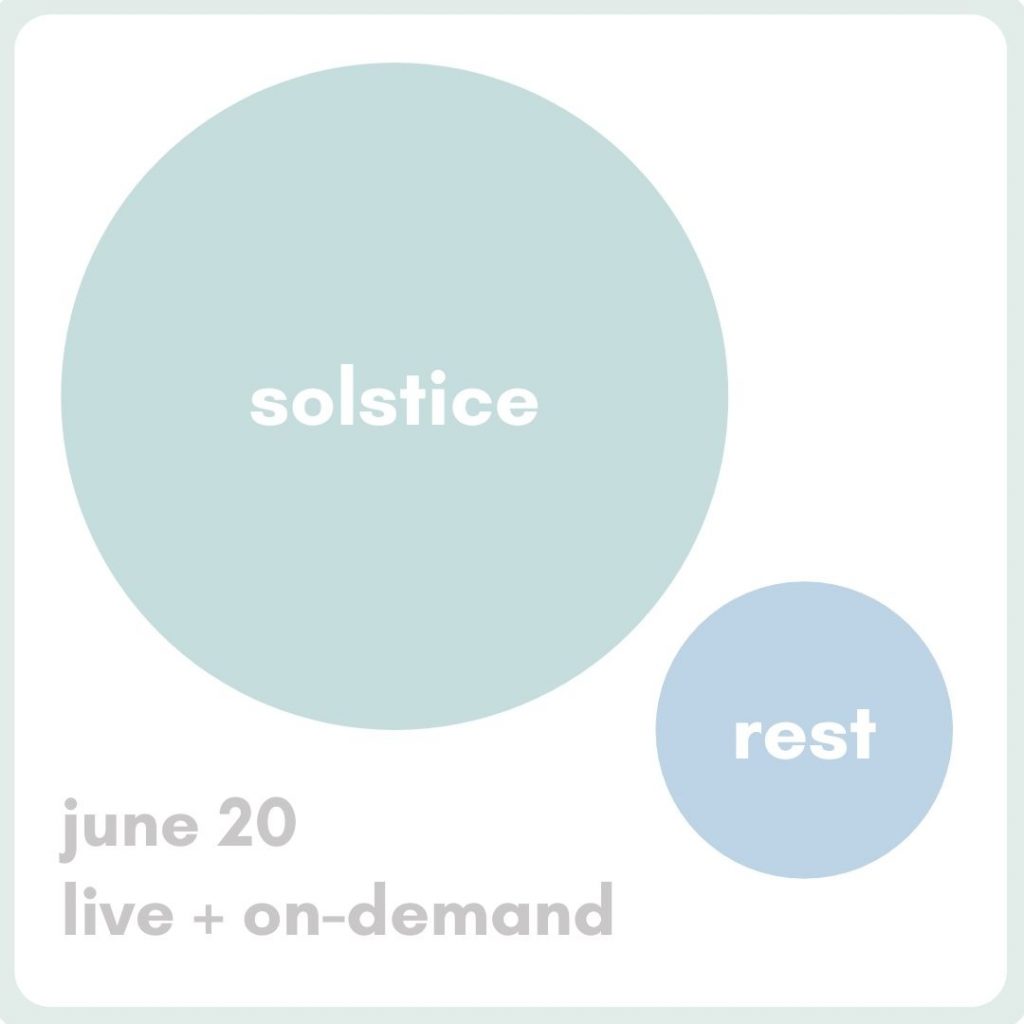 Solstice Rest
1.5 Hour Restorative Yoga Practice with Tara B.
Drop into stillness as we shift from darkness to light. Open the body with support and space. Feel grounded and rested; maximum chill.
Sunday, June 20 on Zoom 6-7:30pm
An On-Demand link will be sent to anyone who can't make the Live.