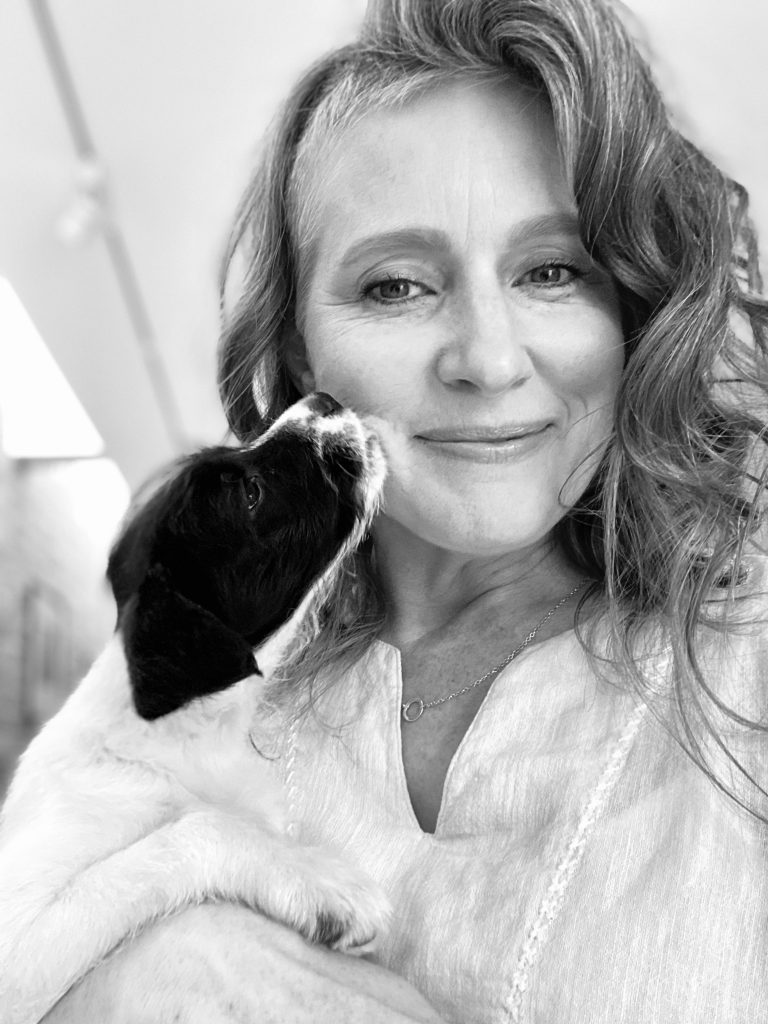 "When the dog looks at you, the dog is not thinking what kind of a person you are. The dog is not judging you."  Eckhart Tolle
Tara B. is a Mindfulness Meditation Teacher and her greatest guru is her pup, Winnie, the personification of mindfulness. Dogs are mindfulness experts, always living in the moment, focused on the present, genuinely kind-hearted, and know all the secrets to a happy life.
Tara was in the process of launching her online mindfulness course when her husband surprised her with Winnie. She had never had a puppy before and watching Winnie navigate the world reminded Tara how mindfulness doesn't have to be complicated and can be accessible to everyone. Winnie makes sharing mindfulness fun and simple, and that's how Winnie's Wisdom came into the world. 
Winnie is a Jack-a-Poo (Jack Russell and Miniature Poodle cross) born August 6, 2020.  Her hobbies include: playing catch with the ball, playing with her friends at the dog park, digging holes, eating treats, belly rubs, neck scratches, taking naps, and above all, being with her humans.
Tara has been teaching mindfulness meditation since 2017. She teaches online and in-person workshops and courses. Her meditations are featured on the Insight Timer Meditation App and on Soundcloud. 
She is certified with the Society of Holistic Therapists and holds a Bachelor of Arts in Communication. Tara is a citizen of the world, born in England, raised in the United States, and now resides in Melbourne, Australia with her husband, Greg, and her beloved Winnie.
---
Student Love
"I am constantly surprised at what arises during my practice, it's only when your mind is quiet that you know what your body is truly feeling." – Sally
"Informative, engaging, beautiful teacher."– Maria
"I am honored to learn my practice from such a beautiful soul with such a calming presence." – Jane
"Loved the body scan. I've done many, but never as engaging as Tara." – Di
"Relaxing, peaceful, felt content." -Cheryl
"I was feeling quite stressed today and this really helped me to relax." – Jen
"I enjoyed Tara's voice and felt grounded." -Thao
"Your calming energy and gentleness always makes me feel nurtured, giving me the opportunity to truly give in to the process." -Sandy
"I felt so clear and calm after the practice." – Karen