Lessons in Mindfulness from Mother Nature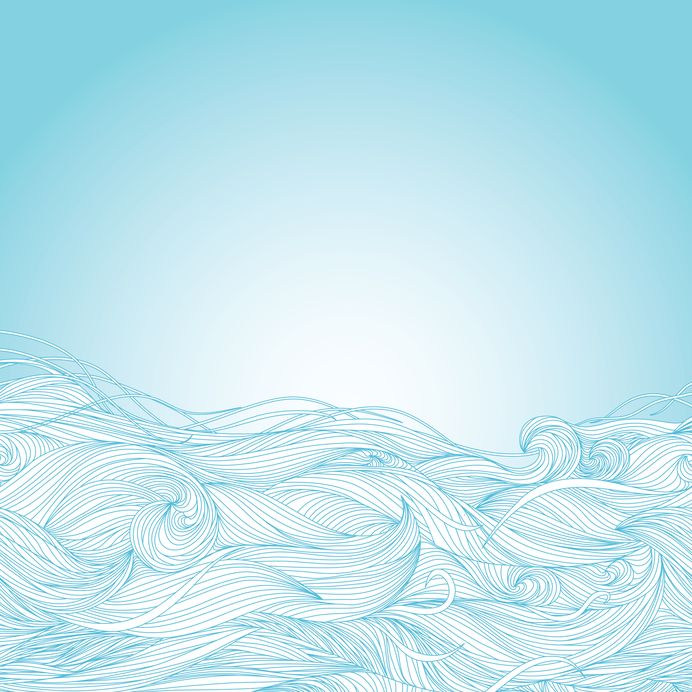 Autumn had just arrived in my home state of Michigan, a lush wonderland of trees, lakes and rivers. The leaves were beginning to change, the sun was warm, the shade cool. I wanted to revel in the delights of my favorite season with a trip to the Saturday Farmer's market to be intoxicated by scents of hot apple cider and fresh donuts.
While there, I sought out a local maker and fellow photographer, Missy. She's one of those unicorn humans who ooze open-hearted authenticity, and you feel good just by being with her. We had worked together, and I always enjoyed stopping in to visit her when I was in town.
I told her I envied her kayaking adventures, which she often shared online. Her response, "We're floating today at 3:00, wanna come?"
Surprised and excited, I instantly said yes, knowing I had nothing on the agenda for the afternoon.
"It's not your first time kayaking is it?" she inquired with a discerning eye.
With confidence, I grinned, "Not my first, but my second." I assured her I was game, and I could definitely keep up. I didn't tell her my first time was on a placid lake null of challenges.
A few hours later I was tucked into the cab of her pick up truck with her partner Bailey riding shotgun. Kayaks were in the back, and we were headed on a thirty-minute drive out to the country to meet the rest of the crew.
The sky was a bright blue with puffy white clouds and rays of sunshine lighting endless fields of corn awaiting the harvest. We paused on the way to admire a dance of sandhill cranes gathered in a marshy area. It was an unexpected highlight to witness over fifty of them speckling the landscape of dried reeds and faded pond grasses.
When we arrived at the launch site, a river access point discreetly hidden off the country road, I was warmly welcomed by the strangers who outfitted me with a lifejacket, kayak and a paddle. Part of the group took off to drop cars at the end-point while I started to get to know people.
I looked and felt unprepared in my skinny jeans, tennis shoes and a fedora, but was eager to be on the river.
The group knew I was inexperienced, but in true Michigan fashion, within minutes, I felt I belonged.
When I first stepped into the kayak, I realized I was in full mindfulness mode, consumed by the present moment. Here's what the river taught me.
1. Live in the moment
The river demanded my full presence. I could only focus on each moment at hand with a tiny bit of forethought as I looked ahead to the other paddlers. How was I holding my paddle, how could I maneuver the current, what was the easiest way to pass the obstacles of rocks and tree limbs? The experience made me feel childlike, curiously learning new things for the first time.
Missy would call out to me "Float," a reminder to pause the paddling, to be present to the scenery.
My eyes feasted on a menagerie of wildlife -fish, birds, insects- swirling around me. The trees were a towering palette of green, yellow, orange and red. The river morphed in color from shades of green to hues of blue. At times it was so clear I could see straight to the sandy bottom, other times completely opaque. I felt the sun setting as the sky dimmed and a chill slipped over my skin. It was sacred to absorb mother nature in the place no longer my home, yet always my home.
Full appreciation for the little moments, which aren't so little, is the reward for being present.
2. Allow people to help you
I come from a long line of those who insist, "I can do it myself." While this is my default operating procedure most of the time, I willingly opened to the kindness of others. Missy thoughtfully guided me when to backpaddle, how to turn or whatever I needed to do to pass an obstacle. We had to portage the kayaks a couple of times, so I let the group carry me, literally and figuratively. They picked up my kayak and shifted it to the water, offered me a hand to hold as I trekked through mud, then helped me hop back in and sent me on my way.
Without the generosity of Missy and her kayak crew, I would have never had this experience. I felt taken care of by my new friends — a reminder for me to be open to receiving from others.
3. Be flexible
The river is everchanging in currents, debris and direction. There is no resisting the force of the water; one must go with the flow of what is. We navigated the ups and downs of waterfalls big and small, we squeezed under downed trees and when it was impossible to go through a section of the river, we went around. Sometimes I had to paddle fast to catch up while other times I had to slow down. At one point I found myself alone, I trusted I would reconnect with the group and I just kept paddling.
I noticed when I was inflexible, I only created more resistance. When I was furiously paddling against the force of the current, it only sucked me in further. A subtlety like holding my paddle with too tight a grip made me tire quickly. To be soft and fluid from moment to moment were essential.
The river was a mirror to my daily life; it showed me how to give way to resistance and choose the wiser path, to have faith in the future and to continue onward.
I'm thankful for Missy and the crew, who held me on my maiden kayaking voyage. I am also grateful for the river, her wisdom and for reminding me how to live mindfully.